Welcome to Viking Primary School
We are a single form entry Primary school, situated just off the A40 in Northolt. We serve an extremely vibrant and diverse population with wonderful children. We are committed to achieving our motto 'Be the best you can be' in everything we do.
Take your time to look around our school website. You will find both information about our school and extra curricular activities, alongside copies of important documents and other information you or your child may need throughout the school year.
Important messages
Help us win £5,000 for the school library!
Win £5,000 for your school's library! Nominate your school to win and you could take home £100 of National Book Tokens just for you! https://nationalbooktokens.com/schools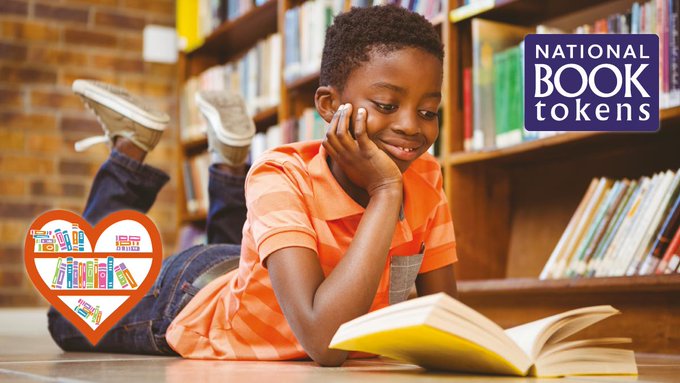 Please be reminded that, until informed otherwise, all COVID safety restrictions will continue to be in place:
children should not be sent to school if they, or any member of their household, has COVID symptoms (new cough, temperature, loss of taste/ smell)
all adults should wear a face covering on school grounds (pick up, drop off & when visiting the office)
our home times will remain staggered and everyone should use the entry and exit lanes. Please also ensure you socially distance on the playground and around the gates for everyone's safety.
Please find details of the important safety protocals in the documents below:
For all other letters sent home recently, please check here.
Super work and participation - celebrating success
Stars of the week - Week beginning 26th April
Article 29 - every child has the right to be the best they can be.
Be knowledgeable, be articulate, be ambitious, be curious, be inspired.
Be the best version of you.
| | | |
| --- | --- | --- |
| Class | Pupil | Reason |
| Blue class - Reception | Lilly: | for being so responsible in caring for our things and the reception environment at tidy up times. |
| Blue class -Reception | Benjamin: | for being great at turn taking and a respectful listener. |
| Yellow class - Year 1 | Nathaniel: | for a big improvement in his motor skills – cutting and pencil control. |
| Yellow class - Year 1 | Tanvir: | for becoming more involved in class discussions. |
| Red class - Year 2 | Arina: | for making a noticeable improvement in her reading, writing and mathematics. |
| Red class - Year 2 | Gurfateh: | for doing some fantastic corrections of his sentences and making a real effort to join in. |
| Silver class - Year 3 | Summer: | for unleashing her creativity in your wonderful homework – well done. |
| Silver class - Year 3 | Jasminne: | for your unique style of writing which draws the reader's attention. |
| Bronze class - Year 4 | Dorian: | for using great vocabulary during literacy. |
| Bronze class - Year 4 | Zubaidah: | for showing enthusiasm for her biomes topic. |
| Platinum class - Year 5 | Mohamed Ha: | for editing and improving his Greek diary. |
| Platinum class - Year 5 | Amir: | for joining in class discussions and concentrating hard to improve his English. |
| Gold class - Year 6 | Kiyah: | for her excellent organisational skills and leading her group during History carousel activities. |
| Gold class - Year 6 | Vrittee: | for her perseverance in Maths, working with line graphs and pie charts. |
Well done! You should be proud of yourself; we are all very proud of you.
Be the best you can be!
Our assembly focus this week
Theme/ focus/ Article
Curriculum driver/ British value link
Book shared

Article 2 (non-discrimination)

The Convention applies to every child without discrimination, whatever their ethnicity, gender, religion, language, abilities or any other status, whatever they think or say, whatever their family background
Knowledgeable / tolerance
Mixed by Arree Chung
Be the best you can be.
Our Curriculum drivers
Ambitious, Articulate, Curious, Inspired and Knowledgeable
Our Values
Effort, Teamwork, Respect, Fun and Positivity