Welcome to Viking Primary School
We are a single form entry Primary school, situated just off the A40 in Northolt. We serve an extremely vibrant and diverse population with wonderful children. We are committed to achieving our motto 'Be the best you can be' in everything we do.
Take your time to look around our school website. You will find both information about our school and extra curricular activities, alongside copies of important documents and other information you or your child may need throughout the school year.
Important messages
Help us win £5,000 for the school library!
Win £5,000 for your school's library! Nominate your school to win and you could take home £100 of National Book Tokens just for you! https://nationalbooktokens.com/schools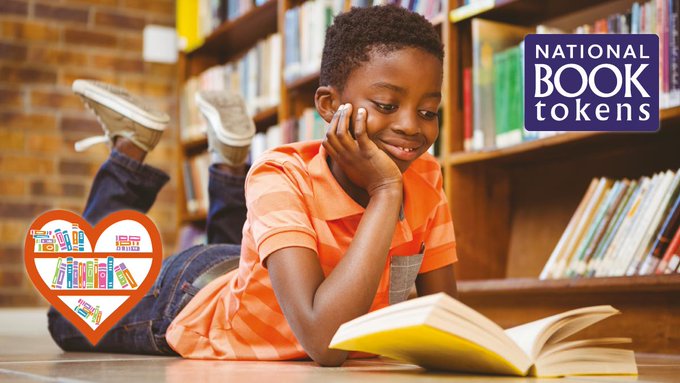 Please be reminded that, until informed otherwise, all COVID safety restrictions will continue to be in place:
children should not be sent to school if they, or any member of their household, has COVID symptoms (new cough, temperature, loss of taste/ smell)
all adults should wear a face covering on school grounds (pick up, drop off & when visiting the office)
our home times will remain staggered and everyone should use the entry and exit lanes. Please also ensure you socially distance on the playground and around the gates for everyone's safety.
Please find details of the important safety protocals in the documents below:
For all other letters sent home recently, please check here.
Super work and participation - celebrating success
Stars of the week - Week beginning 8th June
Article 29 - every child has the right to be the best they can be.
Be knowledgeable, be articulate, be ambitious, be curious, be inspired.
Be the best version of you.
| | | |
| --- | --- | --- |
| Class | Pupil | Reason |
| Blue class - Reception | Anas: | for signing into a computer in our ICT suite successfully for the first time. |
| Blue class -Reception | Dusan: | for successfully signing into a computer and purple mash for the first time in the ICT suite. |
| Yellow class - Year 1 | Haniyyah: | for a huge improvement in her attitude towards her learning. |
| Yellow class - Year 1 | Nathaniel: | for his fantastic sounding out of words. |
| Red class - Year 2 | Arina: | for making wonderful choices and continued improvements. |
| Red class - Year 2 | Pal: | for doing some incredible acting (and directing) during English (recreating a traditional tale). |
| Silver class - Year 3 | Shree: | for improving his penmanship and producing well presenting work. |
| Silver class - Year 3 | Gabriel: | for always being polite, thoughtful and the perfect role model for excellent behaviour. |
| Bronze class - Year 4 | Zubaidah: | for having a 'wicked' sense of humour. |
| Bronze class - Year 4 | Chantelle: | for conjuring up a 'wicked' plan during Guided Reading. |
| Platinum class - Year 5 | Tanchho: | for brilliant use of fronted adverbials in his non- chronological report. |
| Platinum class - Year 5 | Lima: | for trying hard to measure angles with a protractor. |
| Gold class - Year 6 | Marwa: | for her effort in answering inference questions and using evidence. |
| Gold class - Year 6 | Alvirah: | for excellent effort and progress in arithmetic |
Well done! You should be proud of yourself; we are all very proud of you.
Be the best you can be!
Our assembly focus this week
Theme/ focus/ Article
Curriculum driver/ British value link
Book shared

Article 2 (non-discrimination)

The Convention applies to every child without discrimination, whatever their ethnicity, gender, religion, language, abilities or any other status, whatever they think or say, whatever their family background

Article 12 - (respect for the views of the child) Every child has the right to express their views, feelings and wishes in all matters affecting them

Knowledgeable/ tolerance

Love is powerful by Heather Dean Brewer
Be the best you can be.
Our Curriculum drivers
Ambitious, Articulate, Curious, Inspired and Knowledgeable
Our Values
Effort, Teamwork, Respect, Fun and Positivity